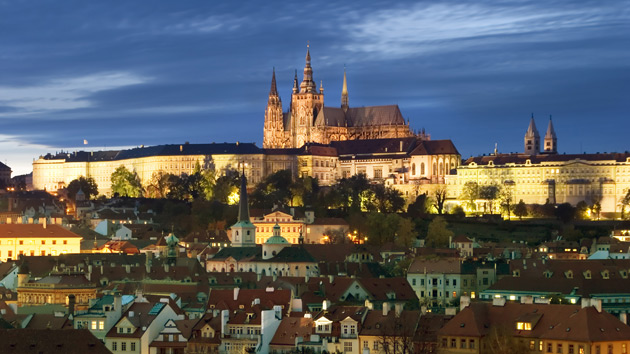 They include places of significance for Czech history, going back to the earliest times, as well as imposing and important structures of Prague Castle and its immediate surroundings.
The tour starts at Pohořelec and moves to Loretánské náměstí, location of the Loreta, a Baroque pilgrimage site. We'll also stop at Hradčany Square, surrounded by magnificent residences such as the Schwarzenberg Palace and the Archbishop's Palace. Then we'll enter the Prague Castle complex, and you'll have a chance to see the first, second and third courtyards, and, of course, the Gothic jewel at the centre, St Vitus Cathedral.
The tour ends at Jiřské náměstí, after which we leave Prague Castle. The Old Castle Steps lead us to the Lesser Quarter, where the tour finishes, at the Waldstein Gardens.
Info: Maximum of 49 people per group