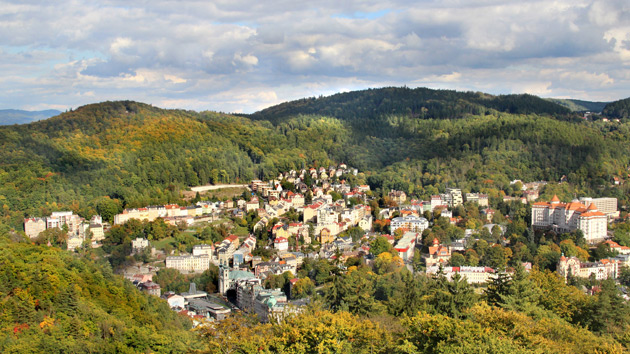 This trip will take you to the most famous Czech spas, founded by Charles IV in the 14th century. Famous spa visitors in the past have included the Russian Tsar Peter the Great and German writer Goethe. You'll also see the Vřídlo, the town's most famous spring, which gushes up to 12 metres into the air.
Karlovy Vary is much more than just curative springs. The town is also famous for the production of a herbal liqueur, Becherovka, which is based on a secret recipe including a number of herbs.
The town is also known for Karlovv Vary wafers, Carlsbad porcelain and Moser crystal. You'll visit the Moser glassworks and have the opportunity to buy glass products at competitive prices.
After lunch, you can have some free time to explore Karlovy Vary.
In the summer season, from 1 April to 31 October, you can also visit the hotel's thermal pool and relax. The pool is not part of the price of the trip and costs CZK 200. Don't forget your swimming gear and towel!
Transportation: By coach and on foot
Info:The price includes coach, guide and admission.