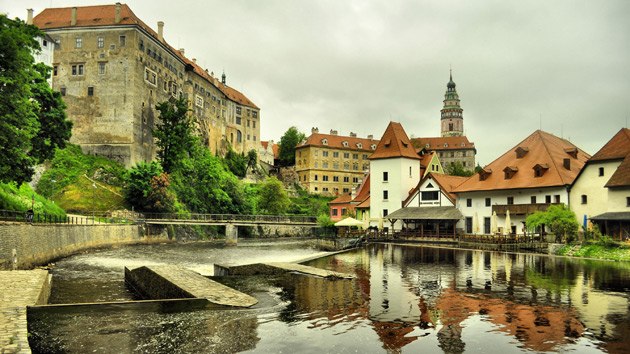 We'll take you on a walk through the historic centre, which has a medieval layout and winding streets lined by Gothic, Renaissance and Baroque buildings. You'll learn about the history of Česky Krumlov, which is associated with the powerful local aristocracy, the Rosenberg, Schwarzenberg and Lobkowitz families.
An old-style Czech lunch in genuine medieval tavern will enhance the atmosphere of our walk.
You'll then visit Česky Krumlov Castle, which after Prague Castle is the second-largest castle complex in the country. Guided tours will take you around rooms where the powerful Rosenberg and Schwarzenberg families once lived, leaving behind the furniture, artwork, tapestries, weapons and everyday objects.
We recommend a visit to the oldest preserved Baroque theatre in the world, which is part of the castle.
Transportation: By coach and on foot
Info:The price includes lunch, coach, guide and admission.