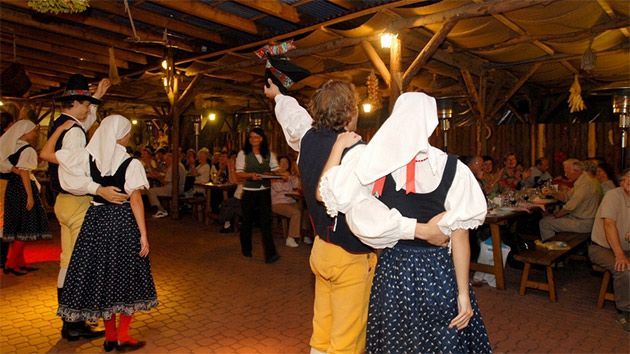 The three-hour programme includes live music and a traditional Czech dinner with several courses. Also included are a welcome coffee and unlimited consumption of non-alcoholic drinks, beer and wine.
The evening will also feature dancers performing a variety of regional dances in local costumes.
Our bus will take you to the venue in the evening, giving you the chance to enjoy floodlit Prague. After the folk evening, it will take you back to náměstí Republiky.