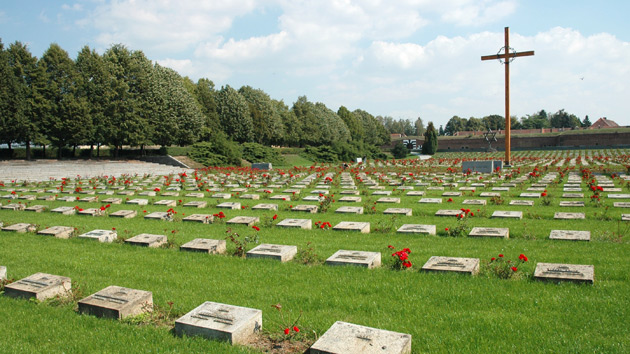 If you're interested in learning more about the Second World War and the Holocaust, join our tour of the Terezín fortress. It was built in the 18th century by Emperor Josef II; little did he know that one day it would become a associated with terrible suffering.
During the tour, you'll see the Large Fortress (Terezín town), which served as a transit camp for Jews from all over Europe. Most of all, it served for Nazi propaganda purposes as an example of the "humane treatment" of Jews, especially during Red Cross visits in 1944.
Opposite, the secret "Lesser Fortress" was the scene of cruelty, imprisonment under inhumane conditions and humiliation by the Prague-based Gestapo. Our guide will take you round the fortress, including an exhibition with a documentary film and personal memories of those who suffered at Terezín.
Transportation: By coach and on foot
Info: The price includes coach and guide.