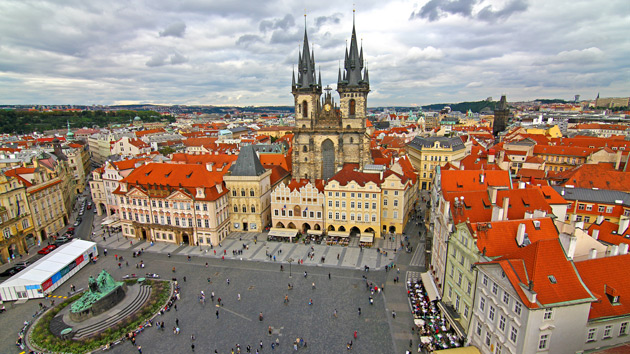 We'll take you around the centre of Prague by air-conditioned coach, and our guide will point out the most famous monuments that shouldn't be missed. At first, we'll explore the Old Town and New Town, and go through the Lesser Quarter. You'll then have an opportunity to enjoy breathtaking panoramas of Prague Castle, and our coach will take you there.
A walking tour with our guide, who will take you to some of the most picturesque corners and most famous monuments of the Lesser Quarter, the Old Town and New Town.
On this tour you'll find out about Josefov, Prague's Jewish quarter, and its monuments. You'll also learn about Jewish history, customs and everyday life in the Czech lands.
Transportation: By coach and on foot
Info: The price includes coach and guide