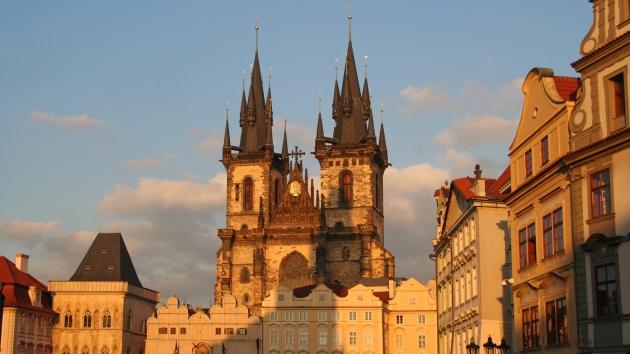 Gothic has been an important aspect of Prague's history, and has resulted in a number of architectural jewels, designed by famous architects such as Matthias of Arras, Peter Parler, Benedikt Ried and Matthias Rejsek.
During this four-hour tour, we'll visit the Church of our Lady of the Snows, boasting the highest Gothic vault in the Czech Republic. We'll pass through the Powder Tower on the way to the Old Town and explore the magnificent Old Town Square and Gothic Old Town Hall, as well as the Astronomical Clock and Týn Church.
We'll also see the oldest Early Gothic structure, the Old New Synagogue in Josefov. And, naturally, no Gothic tour of Prague would be complete without Charles Bridge, which we'll cross on our way to the Lesser Quarter.
From there, we'll take a tram to Prague Castle, which is dominated by the Gothic and Neo-Gothic St Vitus Cathedral. You may be surprised to know that it actually took 1,000 years to build. It's the largest cathedral in the Czech Republic and the seat of an archbishop.
Transportation: on foot/by tram
Info:Maximum of 50 people per group. The price includes guide.
Group price: price on request