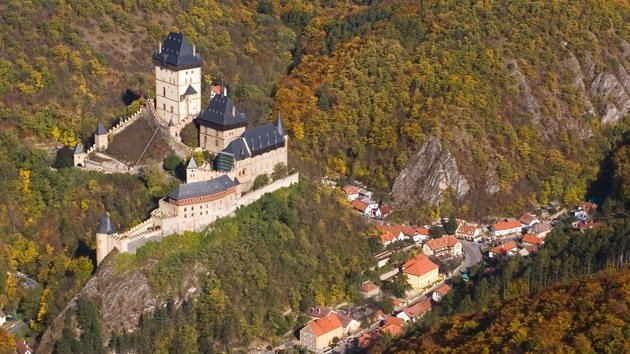 Visit the most famous castle in the Czech Republic, Karlštejn, founded by Emperor and King Charles IV, not only just as a safe place for the crown jewels.
It was founded by Charles IV 650 years ago, and built as a dignified and safe place for storing the most precious treasure – the crown jewels. It also housed the imperial and royal treasures, and served as an archive for state documents.
The Gothic castle, which rises on a hill above a village just 30 kilometres from Prague, is an impressive sight.
The tour will acquaint you with the history of the castle and the life of the famous monarch Charles IV, and the art of his era.
Transportation: By coach and on foot (30 minutes)
Info:The price includes coach, guide and admission.