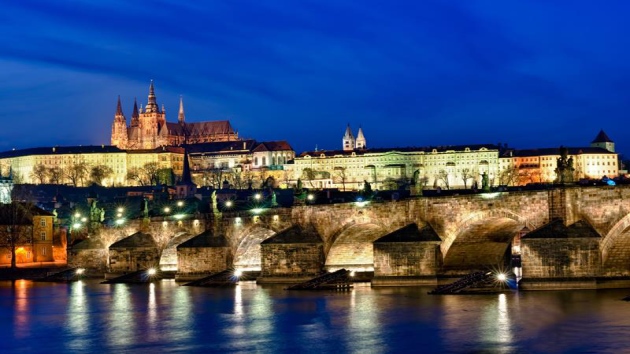 A walk, Prague Tour or Prague Cruise during the day reveals many attractions, little details and beautiful sights. But there is nothing like a panorama of the city's sights lit up at night. You can best experience their magic on our Prague at Night Cruise.
See Prague from a different angle as you sail along the River Vltava. The upper deck of our boats offers breathtaking views of Prague Castle, Charles Bridge, the unique Dancing House and many other Prague Monuments, illuminated at night.
This cruise lasts an hour and is made extra special with enchanting music and light refreshments (form of a glass of champagne and canapés). Cruises sail from June to late August, always at 22:15 from Čech Bridge.
Group price: price on request