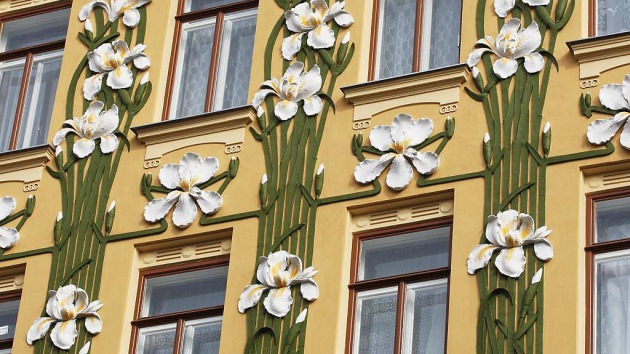 Our guide will show you some of the city's Art Nouveau gems, especially in the New Town, where the style can be seen mostly as façade decoration.
Art Nouveau of course also features in jewellery, paintings and more. The style is inspired by nature, mostly in floral motifs, such as lilacs, mistletoe and, poppies, and also depicts human figures, especially young women.
Particularly noteworthy examples include the Grand Hotel Europe on Wenceslas Square, the beautiful Municipal House, the hotel Paříž by náměstí Republiky, the U Nováků building, and many other buildings.
Info: Maximum of 50 people per group
Group price: price on request