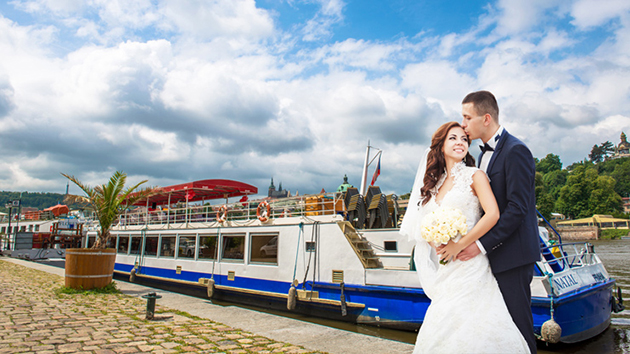 For a bride and groom, choosing the right place for their wedding day is more difficult than planning the whole wedding itself. All couples want to enjoy their big day in a wonderful, private place in a beautiful setting. Everything has to be perfect and unforgettable.
A wedding on a boat offers you everything you could wish for. A special venue, and privacy and a beautiful setting that constantly changes as you sail along.
Our experienced team of professionals can arrange everything down to the last detail. Why not discuss all your requirements, including the overall concept of your day, with us?
It's entirely up to you. We can take care of everything, from wedding invitations and other printed materials  to flowers, the wedding dress, photographer and cameraman, wedding cake, refreshments and music and entertainment.
Put you in Advent mood during lunch or dinner on a cruise around the historic centre of Prague.
Make your big day special by booking Natal or Porto for your reception.