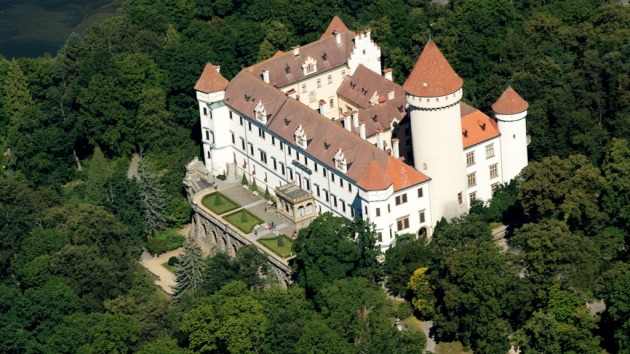 Located approximately 40 kilometres south of Prague, Renaissance Konopiště Château was once a Gothic stronghold. It is most famous for being the main and last residence of the heir to the Habsburg throne, Archduke Franz Ferdinand d'Este, whose murder in Sarajevo sparked the First World War.
His lifelong passion for hunting is reflected in the vast collection of hunting trophies and weaponry, which you can see at the château.
Adjoining Konopiště Château is an extensive landscaped park, and adults and children alike will enjoy observing the bears, which are kept in a fenced enclosure in the moat. The château complex is a national cultural monument.
The tour includes:
Countess Chotek's private apartments
Private lift, dating from 1900
Franz Ferdinand's private apartments
Hall of Antlers
Transportation: By coach and on foot (30 minutes)
Group price: price on request