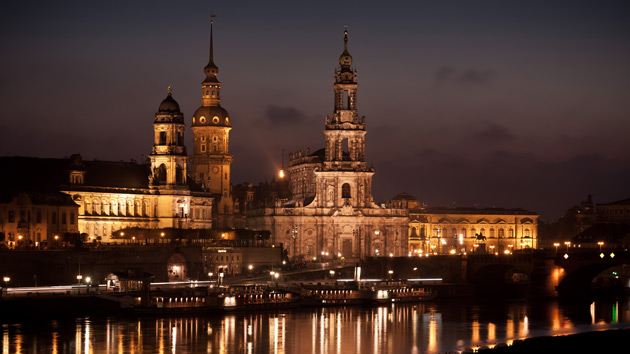 Dresden, the capital city of Saxony, is just 150 kilometres from Prague. It has over half a million inhabitants and is well worth exploring.
In this remarkable city, dubbed the Florence of the Elbe, you can see a collection of Baroque buildings known as the Zwinger, which houses a picture gallery. Its diverse collections include Raphael's Sistine Madonna and many other masters from the 14th to 17th centuries.
On a tour on foot around the town the Taschenbergpalais, Roman Catholic Cathedral of the Holy Trinity, known as the Hofkirche, are recommended. The Saxon State Opera (Semperoper) and the famous Frauenkirche, a Protestant church unusual square floor plan, are also key sights.
Dresden is also known for world-famous museums and the Panometer, with a monumental 360° panoramic painting depicting Dresden in 1756.
Don't forget your passport!
Transportation: By coach and on foot
Info:The price includes coach, guide and admission.
Group price: price on request