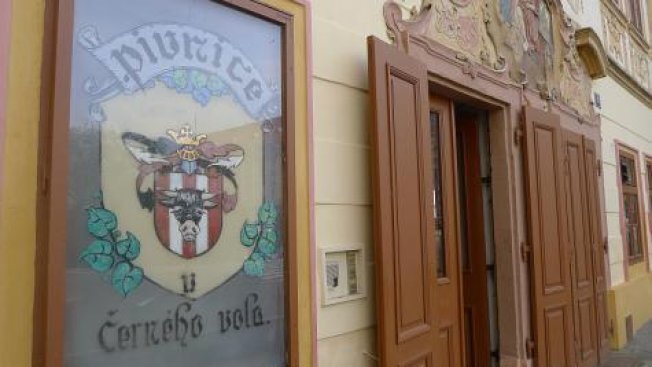 U Černého vola is an old-style Prague pub where it seems that the clock stopped long ago.
Inside, you'll find a simply-furnished room, with dimmed lighting, long wooden benches and stools. The pub also features original vaulted ceilings, for U Černého vola is housed in a historic building.
Despite its location so close to Prague Castle, beer and food at U Černého vola are very reasonably priced – but don't expect to find waiters in posh attire. And you'll have to wait for your drink, for nobody rushes at U Černého vola.
But if you'd like to experience such a Czech pub, as it used to be, in good times and bad, you're at the right place. You'll also meet the regulars. But do remember that payment cards are not accepted.
Address:
Street: Loretánské náměstí  107/1