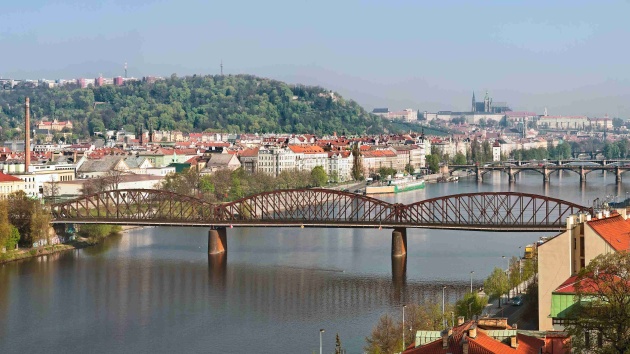 The Railway Bridge at Vyšehrad is one of two railway bridges in Prague. It is the fourth bridge in Prague downstream and its original structure represents the third oldest bridge in Prague. The bridge serves as the rail link between the Main Train Station on the right river bank with the left bank Smíchov Train Station.
Today's double-track bridge replaced the earlier single-track, which was insufficient. It was built between 1900 and 1901. It measures in length nearly 70 meters and in width 8 meters. It also has the attached walkways for pedestrians.
Interesting fact:  
The bridge originally had no official name. The general designation the "railway bridge" became so common that it gradually began to be called this way. Sometimes, for its location, it is nicknamed the "Vyšehrad" Bridge.