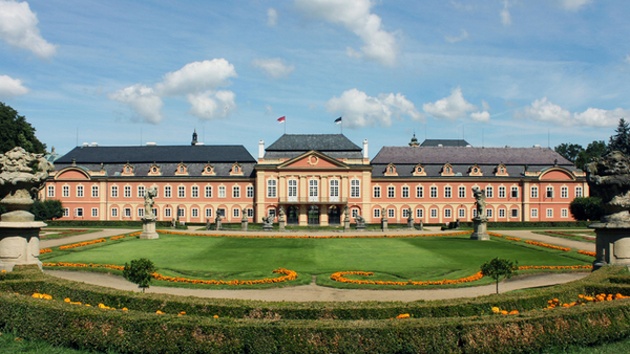 A gem of Rococo architecture coupled with a gorgeous garden can be found a short distance from Prague. They have become a favourite place for weddings and other events.
Dobříš Château was built between 1745 and 1765, when it was completed by remodelling carried out by Heinrich Pavel Mannsfeld. Today, the château is owned by the Colloredo-Mansfeld family.
Join us to see how traditional Czech crystal is produced, at one of the most famous glassworks in the country, in Nižbor near Prague.
The visit includes:
Interiors, with Rococo and Baroque rooms
The magnificent Hall of Mirrors
Tour of the beautiful Baroque gardens
Mining museum in Příbram
Trip on mine railway
Transportation: By coach and on foot
Info: The price includes coach, guide and admission.
Group price: price on request