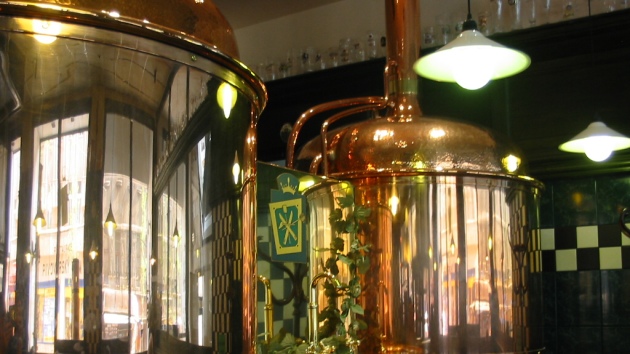 The Pivovarský dům comprises a microbrewery and a restaurant famous for its original beer varieties not found anywhere else. We brew them on the premises. You can try types such as wheat, coffee, cherry, nettle, and banana. And each month, at least one special variety is available.
Our special speciality is "beer champagne", known as Šamp, and the Black Hill beer aperitif. You can also try something more traditional, such as Štěpán, a Czech classic that comes in lager and black beer versions.
Beer is also the ingredient in several traditional Czech dishes we serve.