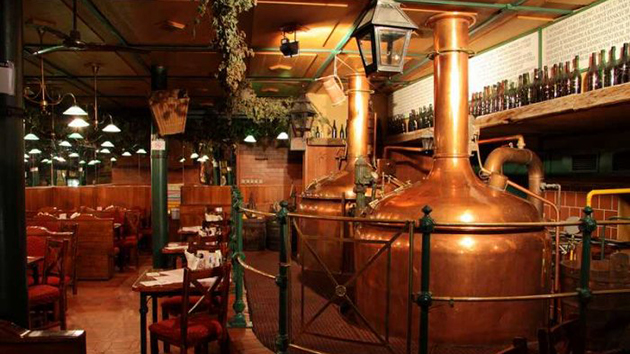 This is a restaurant with its own mini-brewery located right in the centre of Prague which can be visited by all those who love the smell of beer and typical Czech cuisine. But it is also a place for fans of healthy eating as well as international cuisine.
The great advantage of restaurant Novoměstský pivovar is the fact that each table has its own faucet. Beer lovers then can have a field day and quench their thirst as they like and need.
If you want to find out how beer is brewed, how it matures and what the taste of unfiltered beer is like, you can take a tour of the mini-brewery where you will learn all about it. Basement and above-ground facilities are interlinked with the idea of a connection between a mini-brewery and a restaurant facility and in total as many as 400 dinners can find their places here. 
The interiors are richly and appealingly decorated ranging from the style of gothic halls to 20-30's of the last century, including the summer terrace.
Opening hours:
Monday – Friday: 
10 a.m. – 11.30 p.m.
Saturday:
11.30 a.m. – 11.30 p.m.
Address:
Novoměstský pivovar spol. s.r.o.