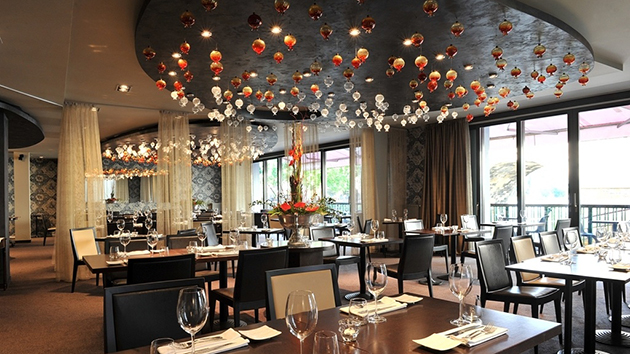 Perfection and sophistication of every detail, the latest culinary trends and methods, elegant modern Czech cuisine menu, unforgettable design and beautiful view, all in all, the restaurant Mlýnec offers an out of the ordinary experience with high standard.
The terrace right above the Vltava River and the main room with infinite windows offer guests a unique view of Charles Bridge and various corners of the historic houses by the Vltava River banks. You will not find such a view anywhere else.
The Czech cuisine is served here in a remarkable style and all is topped with friendly staff, perfect service and the beauty of the restaurant's interior.
Opening hours:
Monday – Sunday: 
12 p.m. – 3 p.m.
Address:
Street: Novotného lávka 9