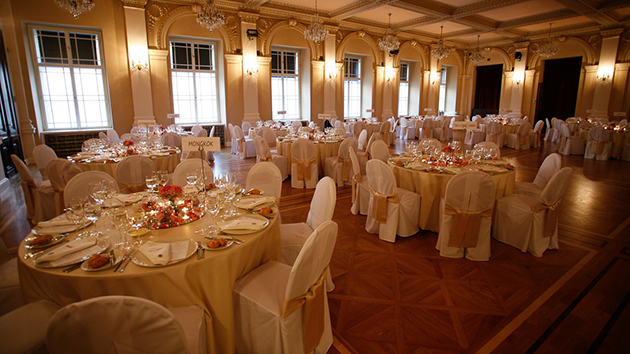 The whole summer here is spent outdoors in a green oasis of peace. It is on Slovanský Island on the Vltava River in enchanting environment of the roofed outdoor restaurant right between Žofín Palace and a romantic gazebo. Even children will be happy here to see that a cosy play nook is waiting for them. Seasonal specialities are on offer in the historic Žofín Palace in winter.
Slovanský Island has always been a place of cultural and social life in Prague. So whether you come here for a walk, a concert or a ball, in Žofín Garden they are always ready to serve you tasty food prepared from the freshest ingredients.
Here you can feel the relaxed atmosphere in every nook and cranny. There is no stress or rush in Žofín Garden, this is a place of rest and relax. The quiet environment makes it a great place for business meetings, lunch or dinner with family or a gathering with friends.
Opening hours:
Monday – Saturday:
11 a.m. – 10 p.m.
Sunday:
11 a.m. – 3 p.m. - 6 p.m. – 10 p.m.
Address:
Street: Slovanský ostrov 226