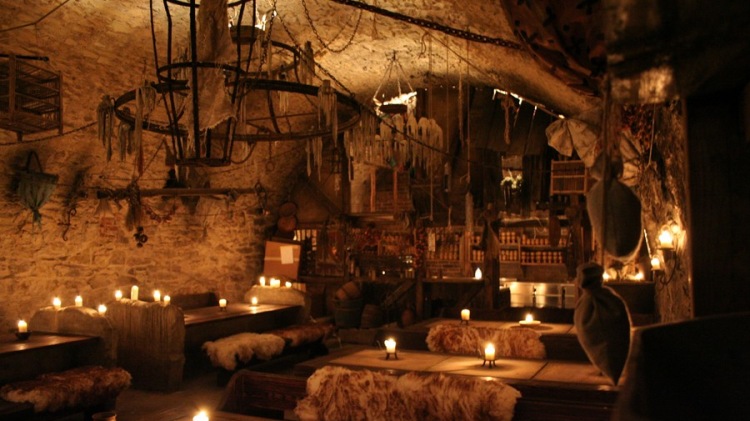 Do you know where to taste medieval style caletky in Prague? In Celetna Street, of course, from which the name is derived. Here you can find a historic building containing the U pavouka Tavern. As soon as you enter you will feel like you've stepped into the Middle Ages, with the rough yet romantic atmosphere of the days of yore. 
Throughout the evening you can enjoy the authentic atmosphere, performances by magicians, swordsmen and dancers and period music. And of course the beer and wine will flow and the medieval menu with its legendary caletky will enthral you with their aroma and impress you with their size. You can even eat them with your hands, just like our forebears.
Address:
Monday - Sunday:
11:00 a.m. - 11:30 p.m.