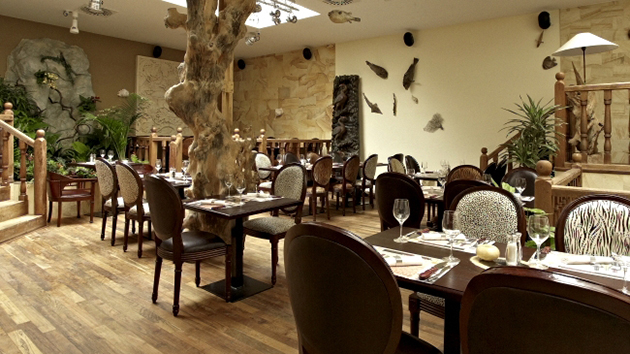 If you come visit this restaurant you will be amazed by the astonishing interior. The restaurant will take you, thanks to its interior design, to captivating marine pub, into a piano bar in Buenos Aires or to the river Parana on the Igazu falls.
Beef steaks are prepared here from the highest quality meat of the Argentinean bulls. The main culinary attraction is grilled meat which is inherently associated with Argentina. Bars here are well-stocked with variety of cocktails and quality rums.
Despite the fact that it is an Argentinean restaurant renowned for its tasty and juicy steaks, you can still find here fresh fish and sea fruit dishes as well as delicious vegetable salads, too. Quality Cuban cigars that are offered here are just the icing on the cake. 
Opening hours:
Tuesday – Saturday:
11.30 a.m. – 2 a.m.
Sunday, Monday

11 a.m.   – 12 a.m.
Address:
Restaurant La Casa Argentina