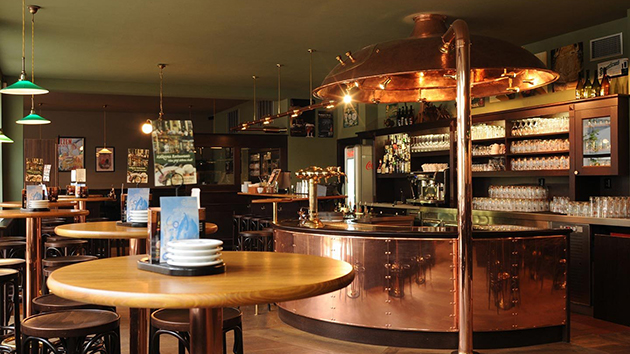 When visiting Kolkovna Savarin restaurant you will enjoy the peace and quiet that are created by kind and first-class service and great beer. In the very heart of Prague there is a palace that was named after its owners Sylva-Taroucca, however, it is better known as Palace Savarin. This name was given to the building in the period when there was a café, which opened in 1933. It stands for the famous French lover of good food and drinks Jean Anthelmeme Brillat-Savarin.
There is one comlete floor as well as an outside seating which provide enough space for up to 357 guests. The restaurant is a smoking and air conditioned one. The menu is varied and fans of the Czech golden beverage can choose from a selection of several kinds of draught beer.
Kolkovna Savarin restaurant is part of the Kolkovna Restaurants chain. In total there are 8 restaurants of this chain in the Czech and Slovak Republics. 
Opening hours:
Monday – Sunday: 
11 a.m. – 12 a.m.