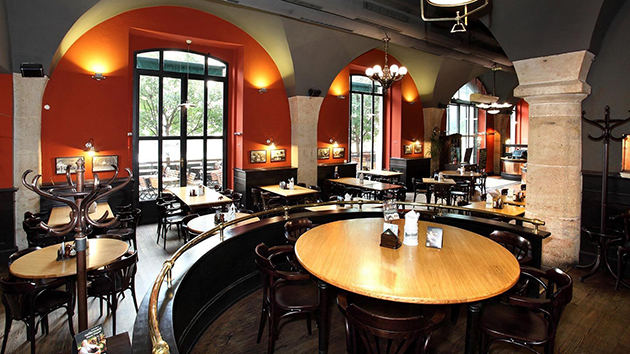 The building of the current Kolkovna Celnice Restaurant was used in 19th century as customs office and even former officials certainly washed their lunches down with the golden beverage that has been brewed in Pilsen since 1842.
Kolkovna Celnice is one of the first Kolkovna Restaurants and you can find everything here, from top-class service and gastronomy to delicious Pilsen lager. You can take a seat in a pleasant spot as the two-floor building on Republic Square is divided into smoking and non-smoking areas. The fully air conditioned rooms will be definitely appreciated by many guests especially in summer.
You can visit Kolkovna every weekday for a delicious daily menu and wash it down with Pilsner Urquell lager, dark Velkopopovický kozel, half-dark Master 13°, or light Birell. If you want to choose from the standard menu you will find there both Old Czech cuisine meals as well as fine dishes of modern cuisine. 
Opening hours:
Monday – Sunday: 
11 a.m. – 12 p.m.