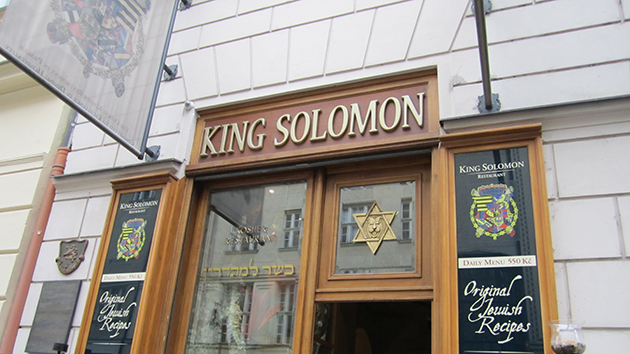 This restaurant located in the very heart of Jewish Prague was established in order to provide service and products of the highest quality possible in strict compliance with Jewish eating habits. It is a restaurant that has built great reputation with its customers owing to high quality products and service.
King Solomon is the only restaurant in the Czech and Slovak Republics that processes and produces its own products of supreme quality from its own breeding and farming. Products and service of this restaurant are sought out by those who look for kosher food also for reasons other than religious ones.
The mission of this restaurant is to offer its visitors the best food from all around the world as well as excellent service.
Opening hours:
Sunday – Thursday: 
12 p.m. – 11 p.m. Last order at 10.30 p.m.
Friday:
from 12 p.m. Dinner after reservation only.
Saturday:
Lunch after reservation only.
Address:
SAMSON KOSHER FOOD CORPORATION, Ltd., s r.o.