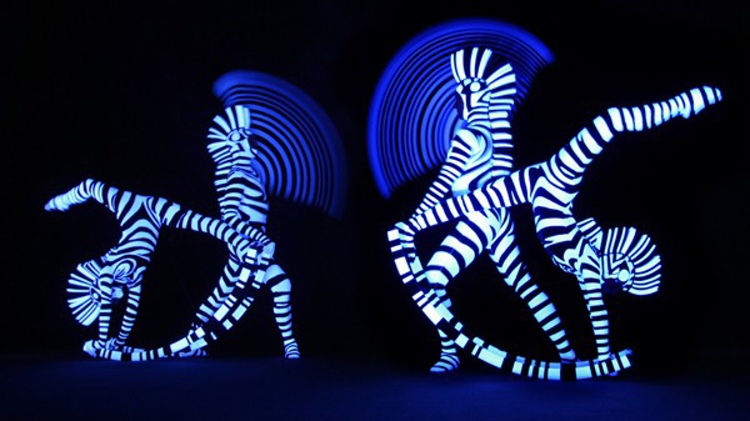 Since 2016, Prague's Národní třída has been home to the Image Black Light Theatre, which stages performances aimed at both domestic and international audiences. The theatre is a modern, air-conditioned auditorium with a capacity of 340, and the privately-owned theatre company was founded in 1989. Since then, ithas become one of the leading exponents of black light theatre in the Czech Republic. The Image Black light Theatre company also participates in festivals and tours abroad.
Shows are a blend of black light theatre, dance, music, pantomime and new technology, creating amazing experiences. Audiences can choose from three or four performances, and the repertoire regularly changes.
Ticket office opening hours:
Monday - Sunday:
10:00 a.m. - 08:00 p.m.
Address:
IMAGE Black Light Theatre