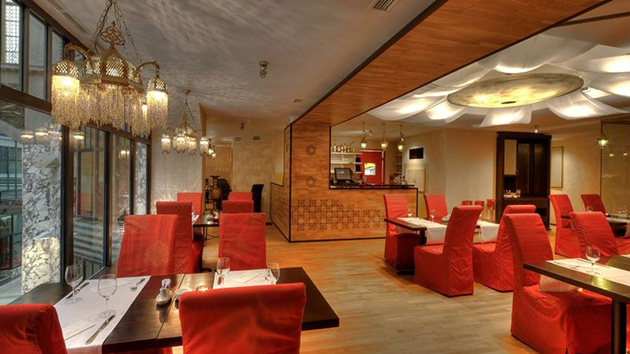 The atmosphere of the Orient will be created by both the oriental interior and the food itself. Lebanese menu offers more than 80 kinds of mezze, fresh fish and many other original Lebanese specialities. Experienced team of chefs emphasizes preparation of dishes from premium, fresh ingredients and each dish then pleases the tongue.
The origin of the restaurant dates back to 1993 when Rameh El Ayache moved to Prague in order to continue the family tradition and introduce Lebanese cuisine to the Czechs. He was successful and his restaurant is favoured by many diners. As a result he has managed to open two restaurants in the centre of Prague, i.e. in the shopping centre Palladium and in Palace Koruna.
Those who have not yet tried Lebanese food and have not experienced even a bit of Lebanese culture should definitely visit the restaurant El Emir. 
Opening hours:
Monday – Thursday: 
11.30 a.m. – 11.30 p.m.
Friday:
11.30 a.m. – 1 a.m.
Saturday:
12.30 p.m. – 1 a.m.
Sunday:
12 p.m. – 11.30 p.m.
El Emir shopping centre Palladium
 
Monday-Sunday:
11 a.m. – 11 p.m.
Address
Restaurant El Emir Palace Koruna
 
Street: Václavské Náměstí 1, Palace Koruna
 
El Emir shopping centre Palladium
 
Street: Náměstí Republiky 1