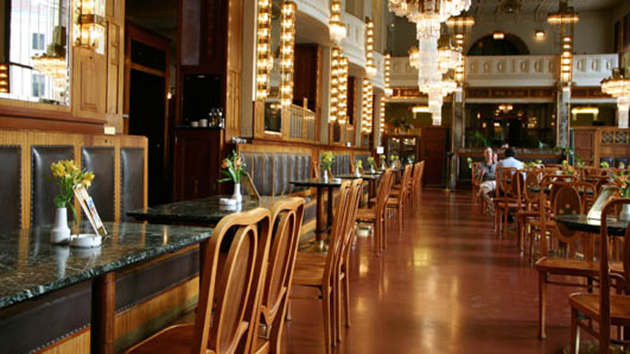 This is a renowned café which was made particularly famous at the times of artistic avant-garde. This was the place where Prague's elite would meet and important businesses were made, where people could have a chat and where the eminent representative of the 20's acquainted.
Art Noveau ambience and the spirit of 20's has been preserved in the café and so every guest can relax and forget all about the reality of the 21st century while enjoying a delicious cake and coffee.
Desserts in the menu are homemade while coffee is fragrant, mild and delicate.
Opening hours:
Monday - Sunday:
7.30 a.m. – 11 p.m.
Address:
Street: Náměstí Republiky 5