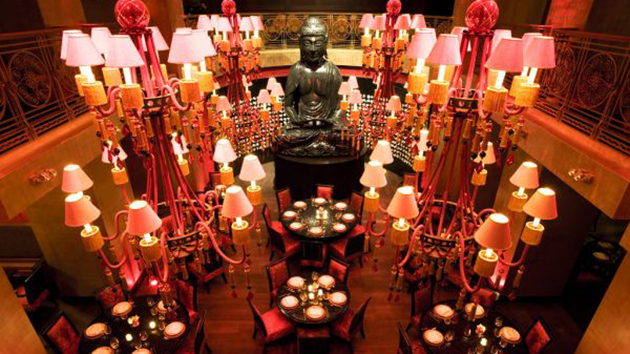 With the current pan-Asian cuisine, exotic world music, elegant personnel and rich interior you will be taken away from the Czech classics. Original environment of Buddha Bar will completely engulf your senses so that you can feel the exotic peace and quiet.
This bar can be found in the very heart of Prague's Old Town where it spreads out on two large underground floors. The Buddha bar's layout is divided into a restaurant with a capacity of 100 seats and a bar area with another approximately 90 seats.
The word "bar" in its name suggests that not only will you eat well here but also you will have a great time. Many interesting music events take place here regularly during which the main part of the restaurant is cleared out which increases the capacity of standing events for up to 500 people.
Live DJ completes the thrilling atmosphere by playing music in the style of world-famous Buddha-Bar compilations every night starting at 9 p.m.
Buddha-Bar is well known all around the world and you can also visit Buddha-Bars in Paris, New York, London, Jakarta, Dubai, Beirut, Kiev and Sao Paolo.
Opening hours:
Tuesday – Saturday: 
6 p.m. – 3 a.m.