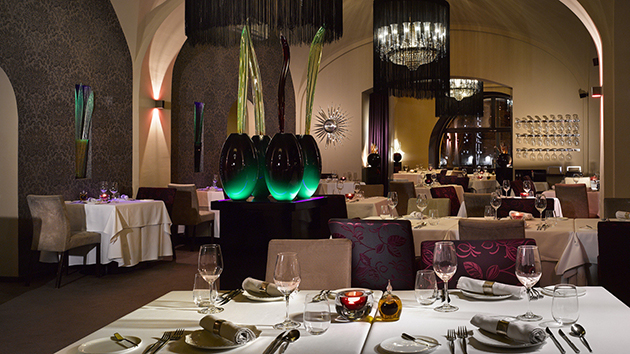 Original design, top notch culinary art in the very heart of Prague and a place of traditional as well as modern trends – that all is combined in the restaurant Bellevue.
This restaurant is one of the most luxurious ones in the centre of Prague due to its spectacular interior where the walls display the play of light and shadow thanks to glass elements of Rony Plesl. The restaurant overlooks the most beautiful and famous sights of Prague. And you can take pleasure in the super fine dishes accompanied by delicious wines.
Prague creates a unique background for this restaurant and if you love excellent, delicious and wonderfully-looking food and wine, if you are interested in the unique and breathtaking interiors, then visit the restaurant Bellevue.
Opening hours:
Monday – Sunday: 
12 p.m. – 3 p.m. – last reservation 2 p.m.
 
5.30 p.m. – 11 p.m. – last reservation 10 p.m.
Address:
Street: Smetanovo nábřeží 18