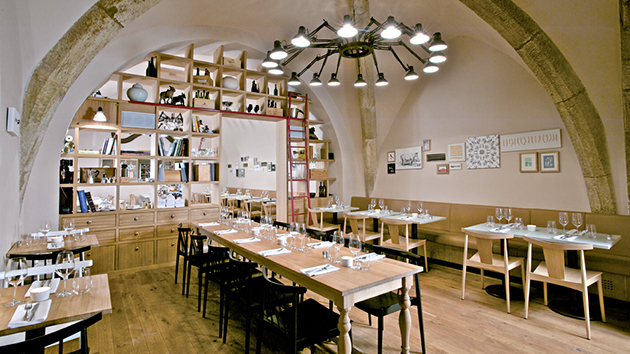 In restaurant Pasta Fresca, which is part of Ambiente Restaurant chain, you can enjoy a truly gastronomic experience. The principal idea of restaurants Ambiente is to provide gastronomic experience related to one quality standard, in the case of restaurant Pasta Fresca it is an Italian one.
The meals prepared here are seasonal, fresh and follow the Italian tradition. There is also a full wine bar filled with delicious Italian wines which will be introduced to you by three experienced sommeliers.
You can sit both in the restaurant and the cosy café which is the only smoking area.
Every fan of Italian cuisine should try this unconventional type of a restaurant facility. 
Opening hours:
Monday – Sunday:  
11 p.m. – 12 a.m.
Monday - Sunday: 
10 a.m. – 12 a.m.